Start by going to your Orders listing and pick the order you want to work on.
Scroll down the order page until you find the Ancillaries information, as the example below: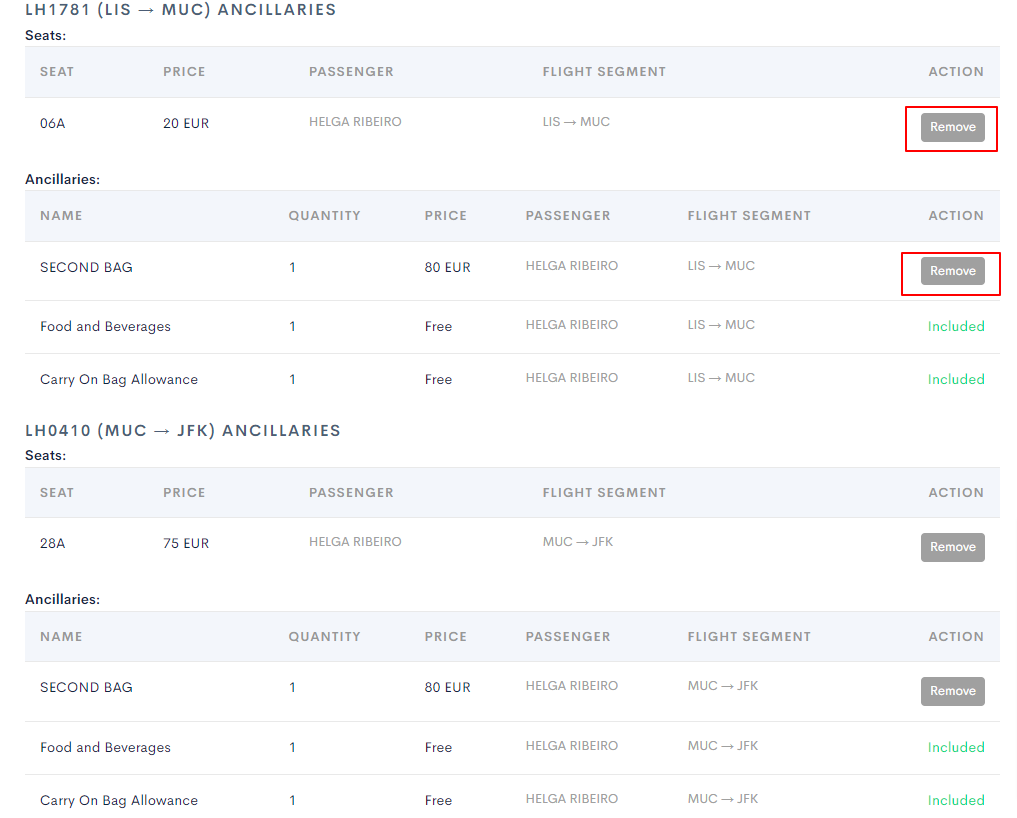 Choose the ancillaries you want to remove and click the button, a window will open with the added seats, so you can select which ones to remove (in the example below there are 4 seats booked).
After you click "Remove Seats" a new window will open "Fill payment data", choose the relevant option and "Proceed".
You should see a successful message highlighted in green, meaning your change has been updated in the order.
You can also check this information by opening "Order History" of that order.