The Overview Pane provides a high-level overview of results, allowing you to quickly filter offers by airline (left hand column) and cabin or fare (top row).
Note: By default, the Overview Pane will group offers by Cabin type.
Group by cabin will appear as below: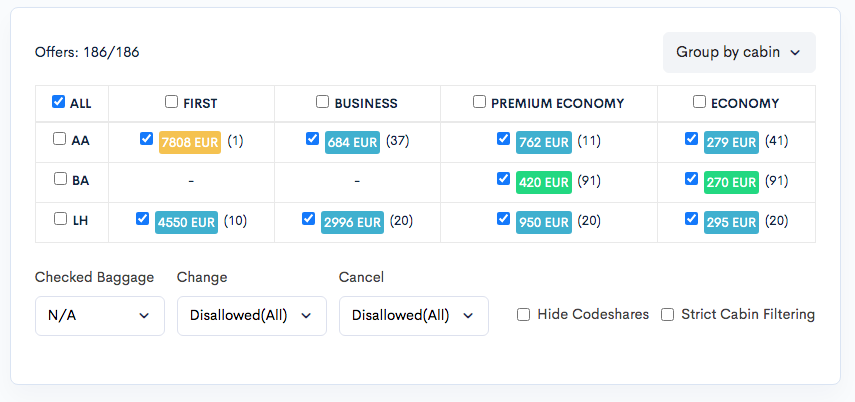 Group by fare:
Click Group by fare from the drop-down menu at the top right of the Overview pane to view offers by fare. They will appear as below: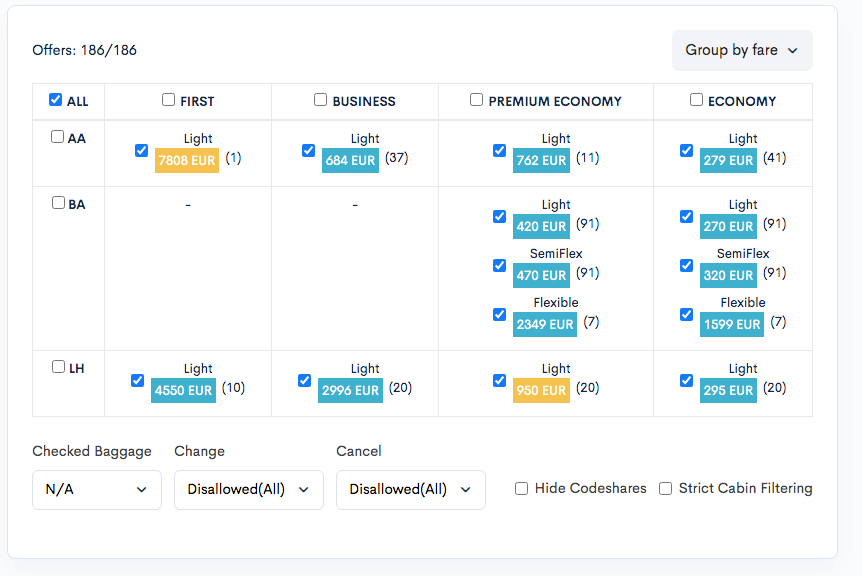 Color coding for stops:
The results in the Overview pane are color-coded as follows:
Direct flight (no stops) : green
1 stop: Blue
2 stops: Yellow
More than 2 stops: Red
Select any of the checkboxes in the Overview Pane to filter offers. The Offer List will refresh to display only the selected group(s) of offers.
Select or deselect as needed
To select just one option:
First deselect "all" and then select the chosen option.
To select more than one option:
Either deselect the options that you don't want or deselect "all" and then select the chosen options by holding down the ctrl/cmd key on your keyboard.