For now this functionality is supported by a few airlines, such as:
BA, SQ, QF, AV and AY
To make an Order Split, please go to your Orders List and choose the order you want to split by clicking on it: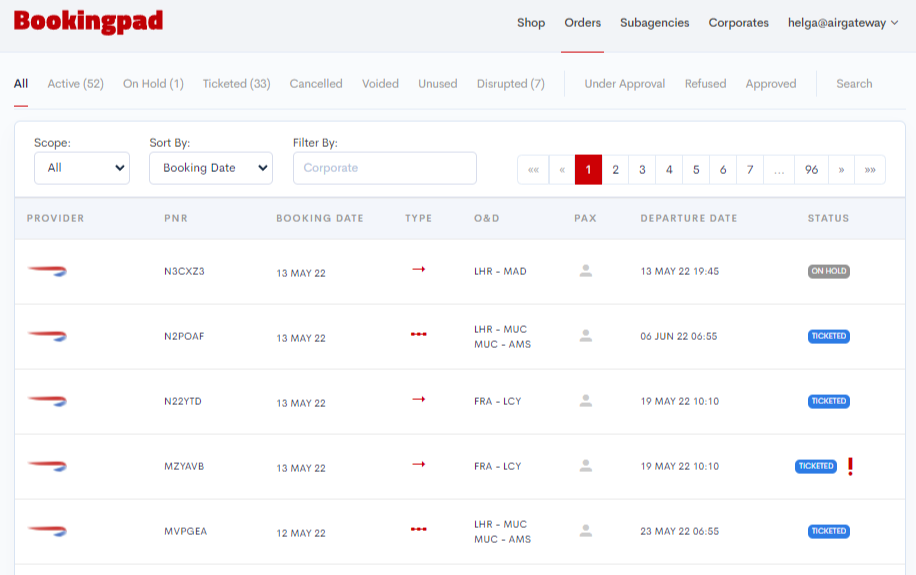 The next page will give you the Order Details. Scroll down to the bottom of the page and you will find the option "Order Split"

From the next page select the passengers you want to split from the order (table on the left), move them to the table on the right and proceed by clicking "Split Order"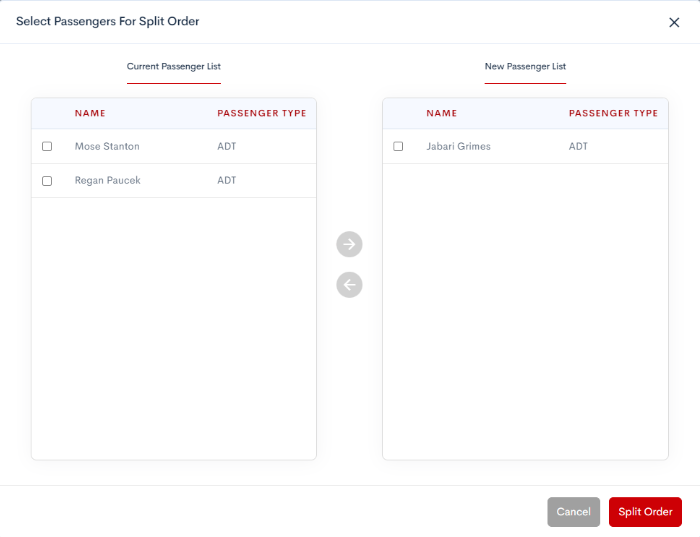 Once the operation is complete, you should see a message saying you have successfully split the order. You should also receive email notification of this action.
A page will automatically open to show you the original Order (PNR) with updated Order Details.
If you go back to the Orders Page, you will see the original PNR and right below a new PNR for the passenger that was split.