Sort By drop-down menu:
Use the drop-down menu to sort offers by price, departure, arrival or segment journey time.
Browsing options:
The default option is per segment: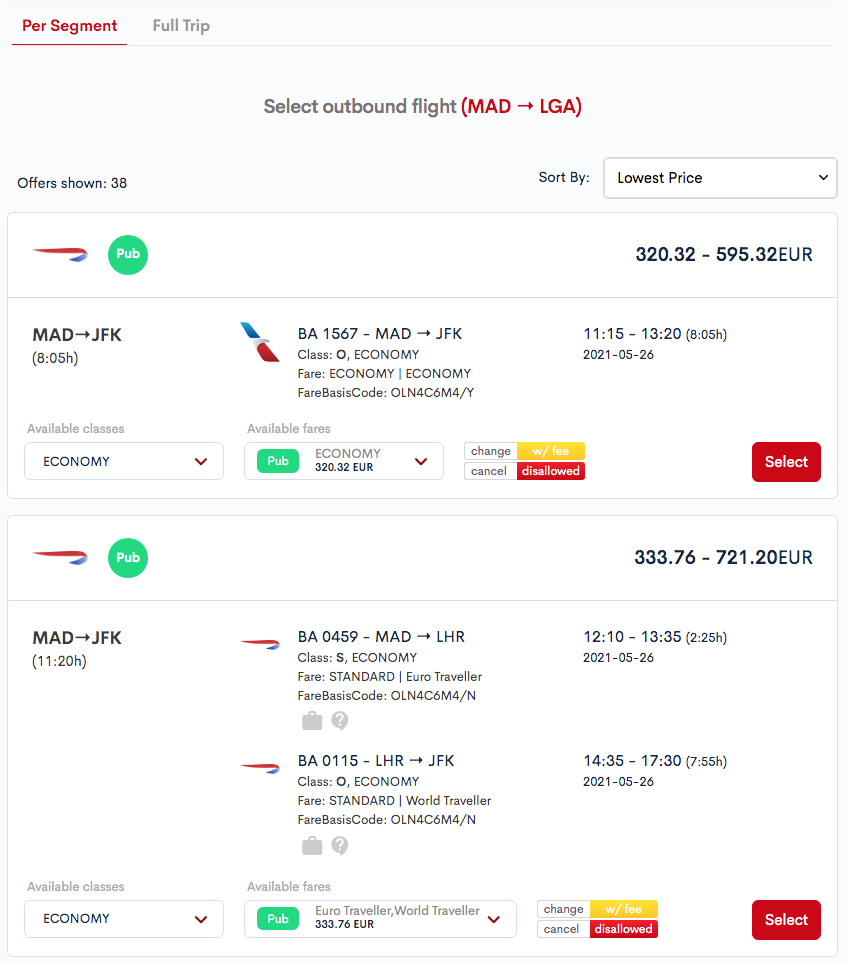 Click on "Full trip" to see outbound and inbound flights already paired.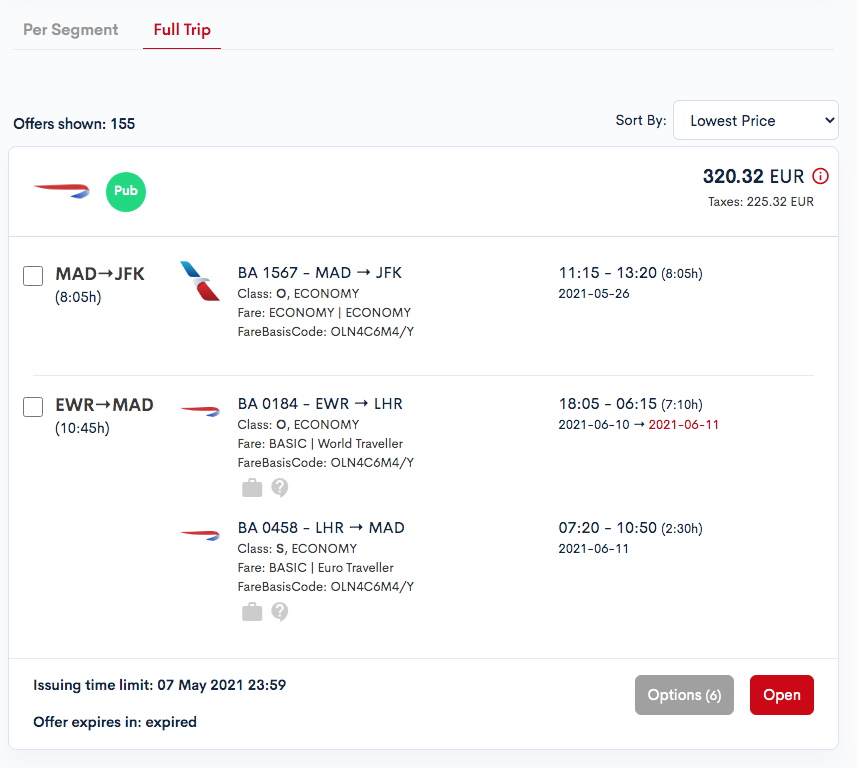 Offer Actions:
When searching per segment, the following information is shown at the bottom of each offer:

Choose between available classes and fares to pre select the best options for inbound flights, then select the preferred option.
Take note of the offer expiry time countdown when shopping.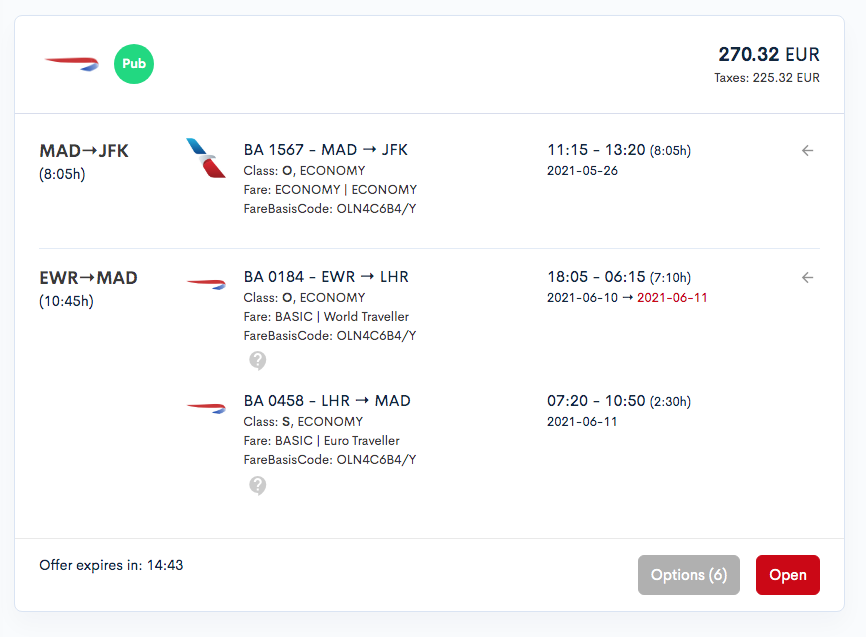 If an offer expires before you click "open", please refresh your search.
Click Options to view the trip options available: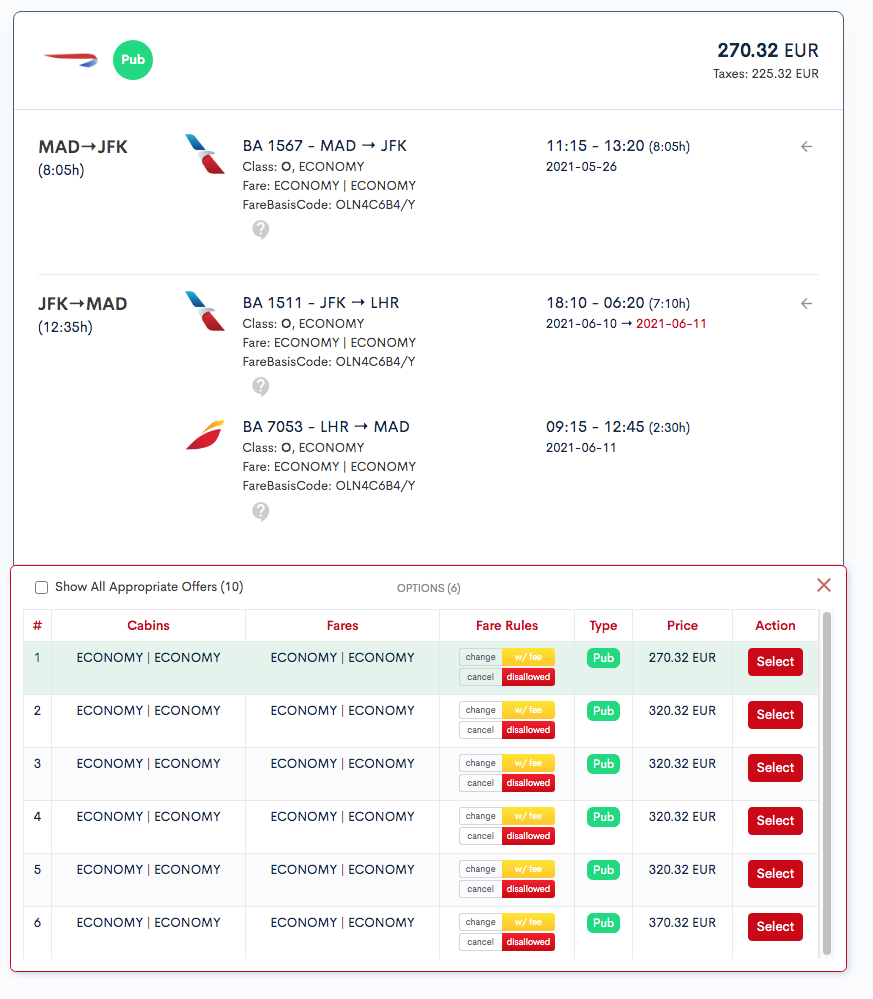 Click open to see fare rules, disclosures and detailed information:
Proceed to booking
From here you can choose to make an on-hold booking or instantly issue a booking.