Main Menu

Shop: To search and shop.
Orders: To view and manage all existing orders.
Your Account: Displays the current user name.
Use the drop-down menu to change your user settings or logout.
Select settings to change currency.
The red line highlights the current page
Get Help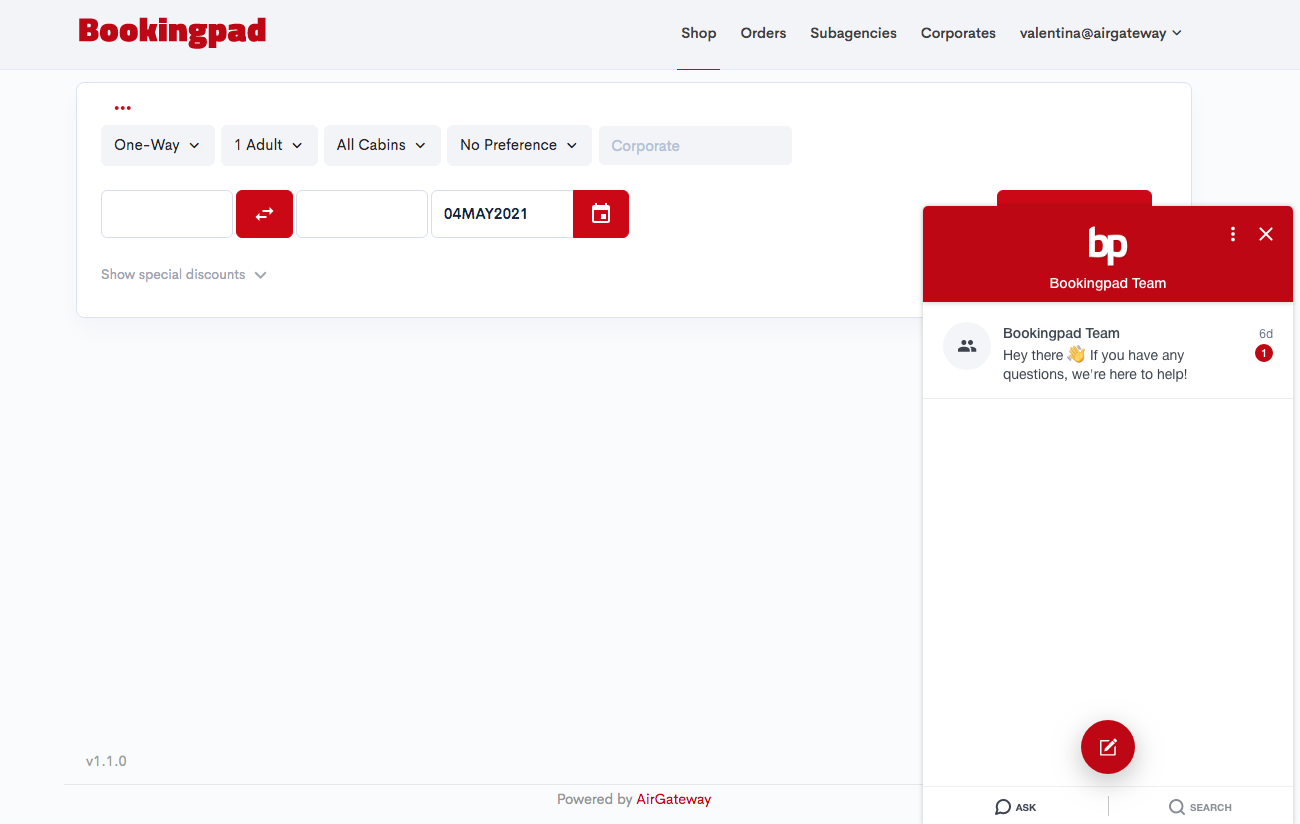 Click the Customer Support Icon at the bottom-right of any page to ask a question or request help from the Bookingpad team.